Contact Me & Map Directions to My Office
Unless I am with a client or in a meeting, I will be happy to take your phone call and answer your questions and discuss your concerns. I can be reached by telephone from 9:00 am to 7:00 pm.
Morrow Counseling & Psychotherapy, PLLC
Alina Morrow, LPC
1945 West Concord Circle North
Tulsa, OK 74012
918 403-8873
(No Solicitation Phone Calls or Mail from SEO or internet marketing companies, CC & Billing Companies, etc.)
Available Counseling Hours:
Monday thru Friday from 10 am to 4 pm.

My office is conveniently located right off the BA Expressway when you take the 145th Ave. (Aspen) exit in Broken Arrow.
Aerial View Map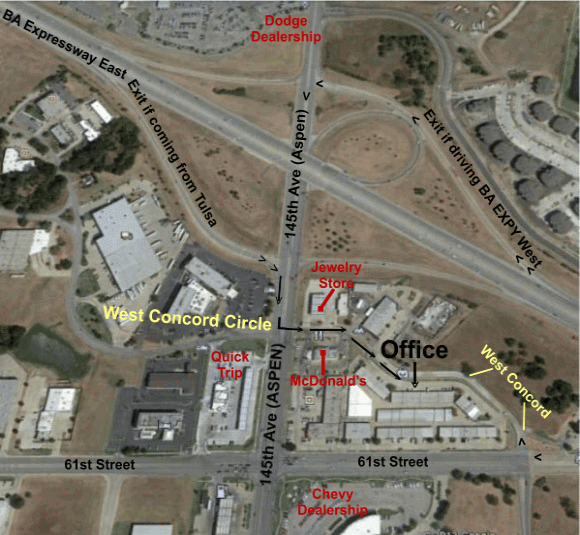 View of Office Building and Parking
0000 Coming Soon
Interactive Map
Counseling Room