About Alina Morrow, LPC-S
Alina Morrow obtained the first part of her education in Europe by graduating with a Bachelor of Science Degree in Psychology from Lucian Blaga University from Sibiu, and a Master's of Science Degree in Psychological Counseling and Psychotherapy (a 60 credit hour master's degree) from the University of Cluj, Romania.
As part of her university studies, Alina individually conducted two research studies on pioneering topics for the Romanian culture. One of those studies focused on marriage problems associated with alcohol addiction, and developed an intervention model to increase marital satisfaction.
She also completed a 3-year internship with the only Romanian in-patient facility treating men suffering with alcohol and drug addiction. During her education, she also interned as a counselor with a local psychiatric hospital.
In 2003, she met an American living in Romania who would become her future husband. After getting married and moving to Oklahoma in 2007, Alina continued her education by graduating Summa Cum Laude from Oklahoma State University with a Master's of Science Degree in Community Counseling, (a 60 credit hour master's degree).
She completed her required internship with Brookhaven Hospital and worked there for several years. In October, 2013, Alina opened her private practice, Morrow Counseling & Psychotherapy, PLLC, in Broken Arrow. She and her husband have been happily married for nearly ten years and they have one daughter, Alison.
Additional Qualifications:

Certified Anger Management Specialist Level II
Certified Grief Counselor
LPC Supervisor, Oklahoma


Professional Memberships:

American Counseling Association
National Anger Management Association
Oklahoma Counseling Association
Oklahoma Mental Health Counseling Association
My Approach to Helping Couples:
1. Marriage counseling can help improve your relationship by processesing uncomfortable feelings and addressing difficult issues.
2. I provide a safe environment for partners to discuss their problems.
3. I will monitor your progress, mediate conflicts, and provide objective feedback.
4. I use a neutral, non-judgemental approach. I do not "take sides."
5. I provide flexibility in allowing the couple to move at their own pace.
Alina Morrow, LPC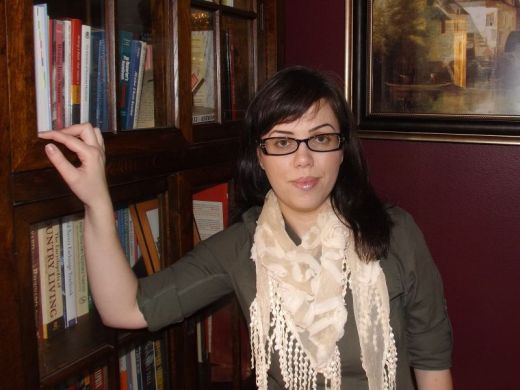 I like to be easily accessible for everyone and I can be reached by telephone 7 days a week until 9 pm at 918 403-8873 unless I am with a client or in a meeting. Please leave a message and I will return your phone call in a timely manner. You can also Text me or send me an ---###---